R-Tic is a small breeder of quality "Standard" American Eskimos.
Dedicated to promoting, protecting, and enhancing the
American Eskimo Dog.
Please take some time to visit with the dogs.
We are sure you will enjoy yourself.


Puppies now available...Check our puppy page!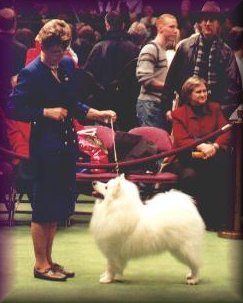 Click on the area below you would like to visit.





Web site created and maintain by Anna Baughn
Copyright 1997-20010 Rtic American Eskimos
Updated: August 17, 2011
[ Homepage ] [ The Gang ] [ Puppy Availabilty ] [ Links ] [ E-Mail R-tic ]